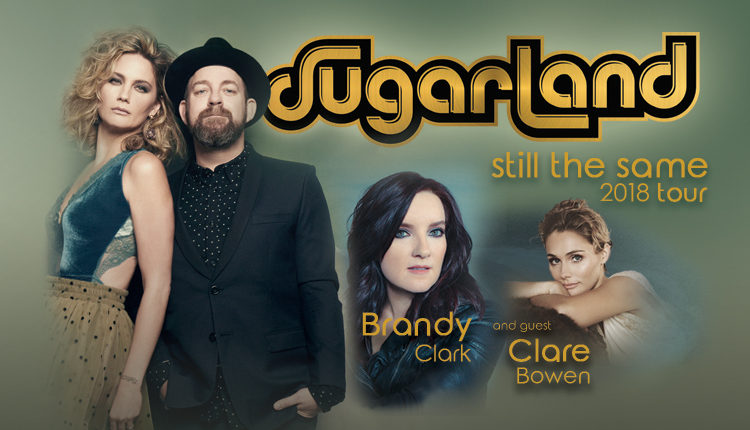 Sugarland
Sugarland
Award-winning Country duo Sugarland is returning to the stage with the highly-anticipated Still The Same Tour! With numerous Grammy, ACM and CMA Awards, chart-topping hits and MULTI-PLATINUM sales, the pair's Jennifer Nettles and Kristian Bush will bring their new live show to Orange County and will feature opening acts with Brandy Clark and Clare Bowen.

"Can't wait to get back out there and share our new music with the best fans on earth!" said Bush. "It will be great to hear everyone singing the old favorites along with us all summer."

Since the band's inception in 2002, Sugarland has sold nearly 10 million albums domestically, earned seven No. 1 singles to date and amassed over 260 million on-demand streams. Their critical and mainstream appeal has been magnified with countless industry accolades over the course of their career. The hitmakers recently released "Still The Same," their first single in seven year, aptly setting the tone for their joint venture with Big Machine Records and UMG Nashville; this summer's tour shares its name. This rejuvenation of their musical vision remains true to the authentic sound and emotive songwriting that has made Sugarland one of the most popular Country music duos of all time.
You Might Also Like